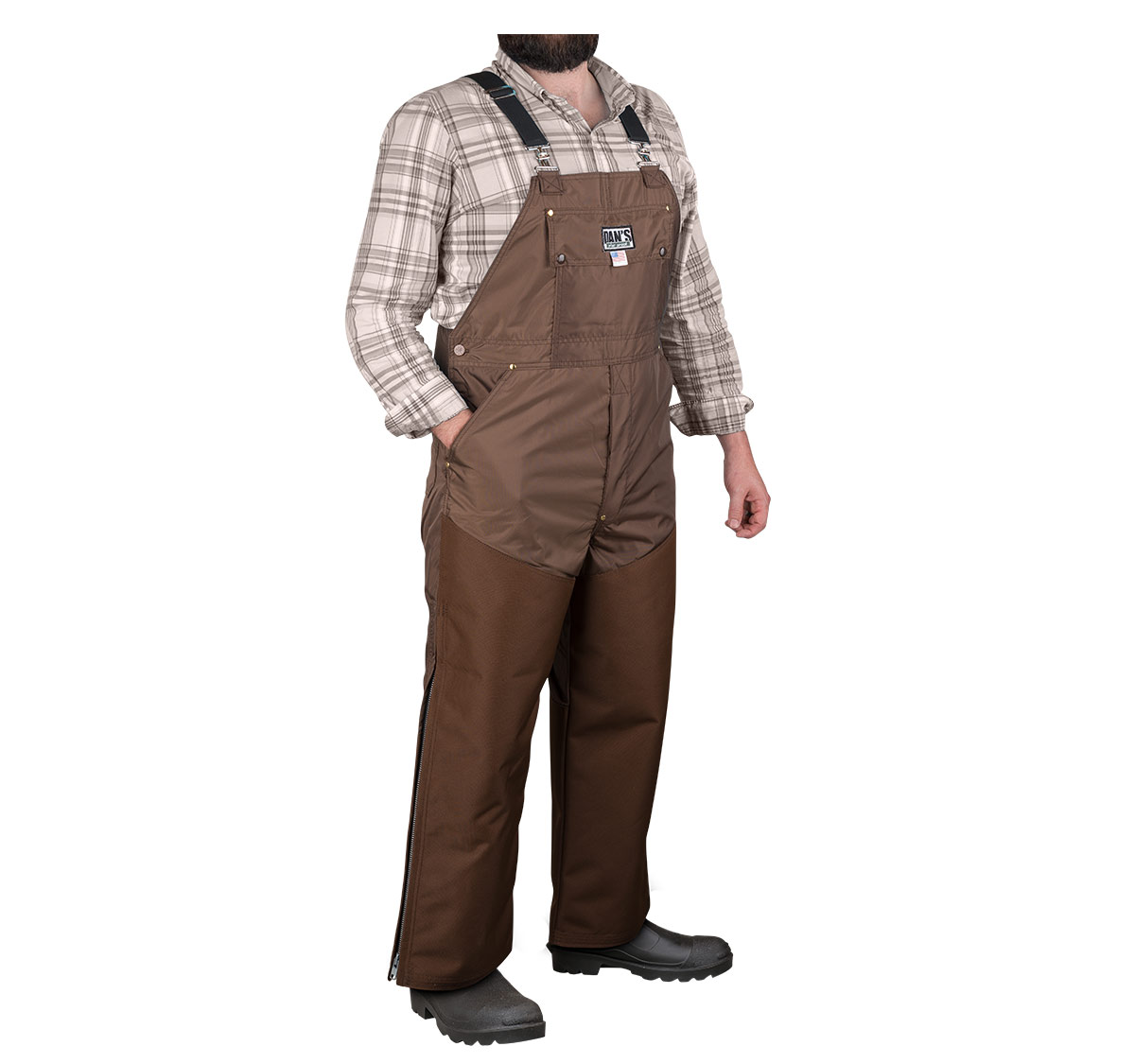 // Description
Briars are no problem for the unlined bib, 1000 Denier Magnatuff protects both the front and back of your legs. Chest Pocket has shell loops. Made in U.S.A.
// Also Available
Insulate your bibs for an extra cost of $40.00. Add an extra 2'' to your waist for insulated liner. Use the sizing chart specified below. This is a special order and will not be returnable. Please add 2-3 weeks for delivery time.
* $5 more for 50", 52", 54";
* $10 more for 56", 58";
* $15 more for 60" and up.