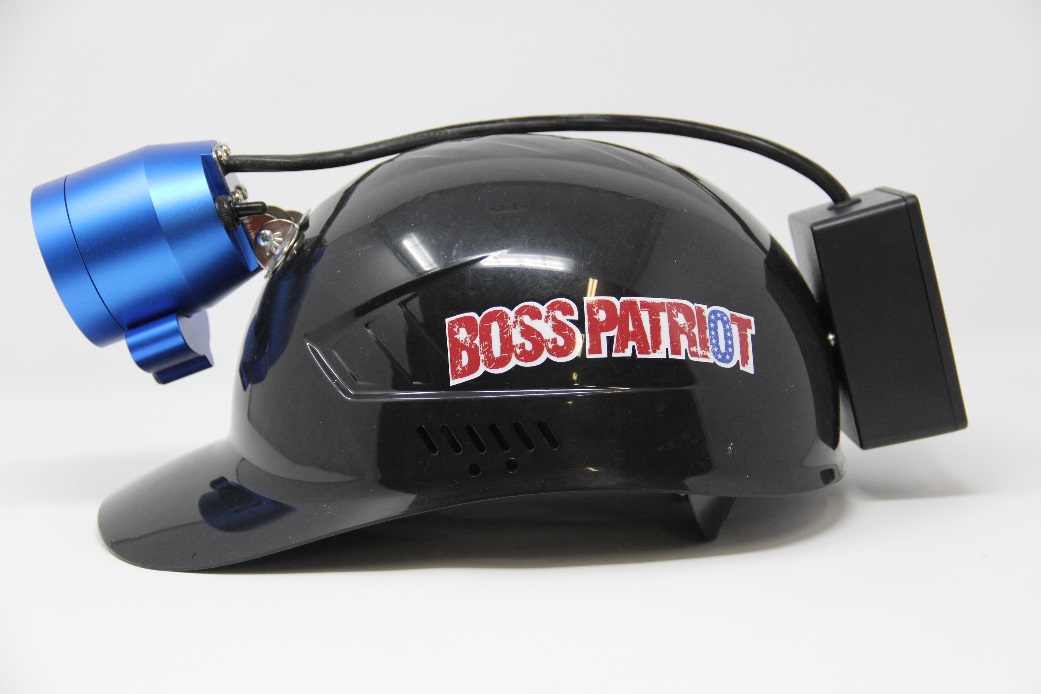 // Description
Two Walking lights and two red lights. Main head is a Tinted Color which is a dedomed LED that penetrates further into the darkness and has a tint similar to the old 5100 bulb many familiar with.  I also feel that this allows you to see the image of the coon if it is in the fork of a tree or not looking and you need to see its fur.
Weight
22 Ounces
Switch
On Head with 4 forward positions for Main Beam
4 reverse positons for Walk Light and Colored LED Control.
Laser
Each light comes with a Laser built into the head. This is great for showing people where the coon is in the tree.
Burn Time
4 Hours on High that dims down.
(Many compeitiors lights just shut completely down)
Walk Light and Colored LEDs will burn for days.
Battery Box
3 Top Quality Batteries
4v (3.7v)
Size 3.4 x 2.25 x 1.5 inches.
Warranty
2 Full Year Warranty for parts and labor.